The business mission to Dakar, Senegal, was a successful case of collaboration between European and African companies in the renewable energy sector!h- 8
From 3 to 7 July, LE2C was in Dakar, Senegal, for the first business mission organised under the ESECA project to support and facilitate business relations between European and African companies in the renewable energy and smart grids sector.  
During this mission, we had the pleasure of having the following associates with us: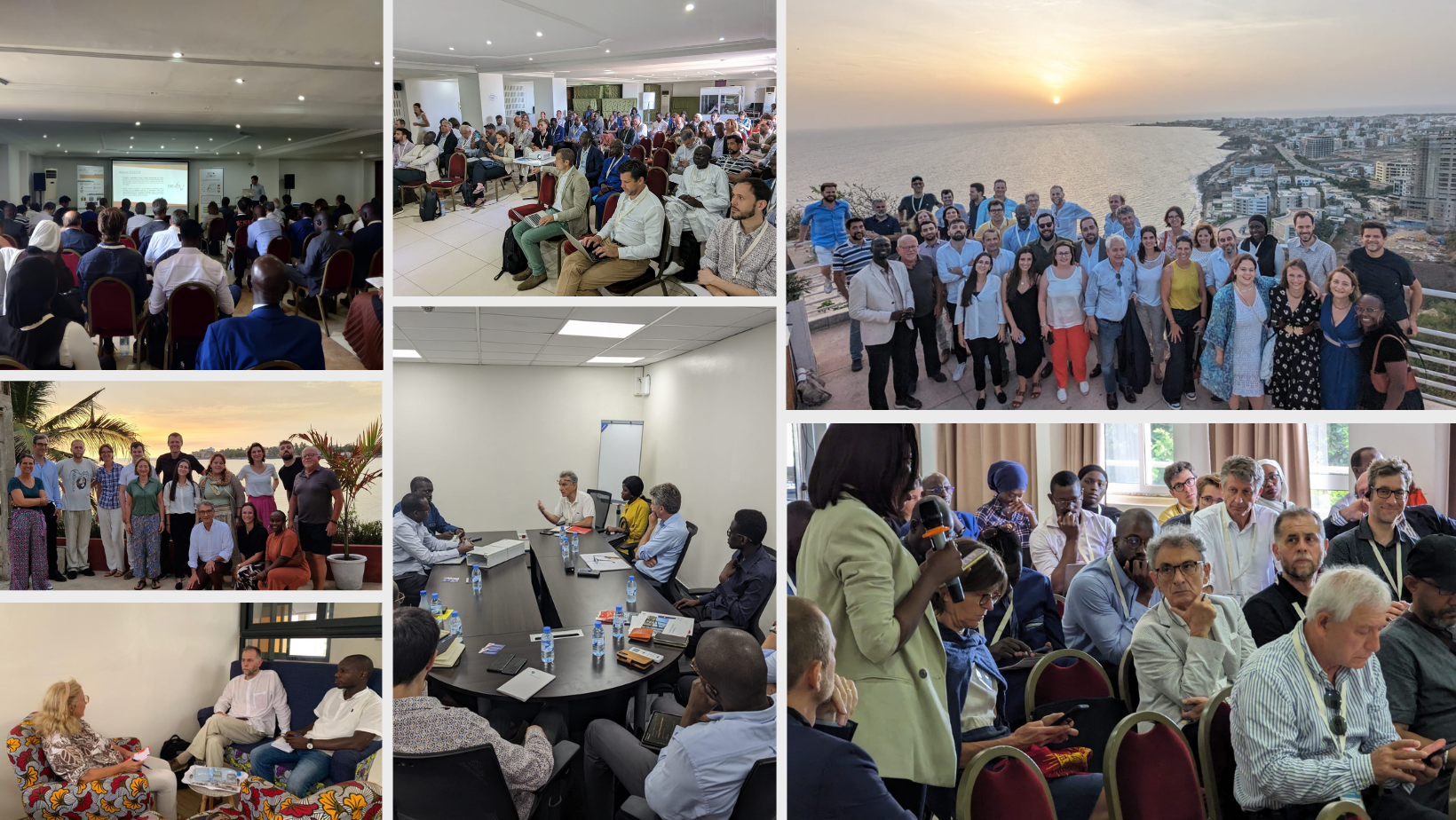 The mission was organised in synergy with the AEWEN European project, which shares with the ESECA project, in which LE2C is a partner, the focus on renewable energy and the target country of Senegal. The collaboration between the two European projects resulted in a total of around 20 participating companies from France, Spain, Belgium, Germany and Italy.
THE CONFERENCE
On Tuesday 4 July, the Conference 'Opportunities for collaboration in the energy and water sectors' - co-organised by ESECA and AEWEN - was held. Local partners, authorities and business representatives attended the event to discuss investment opportunities and strategic partnerships. In addition to a series of speeches by local stakeholders, company presentation pitches were organised. Participants were able to present their innovative solutions and business ideas related to renewable energy. The day ended with an afternoon session in which two panel discussions were conducted, one on energy and one on water.
THE B2B MEETINGS
Wednesday and Thursday - 5 and 6 July - were dedicated to B2B meetings for each company with Senegalese partners. The meetings were held at the premises of local companies in order to facilitate immersion in the Dakar business environment. The companies, after receiving a customised agenda, were accompanied to each meeting by a local driver and interpreter who supported them during the two days of meetings.
NETWORKING ACTIVITIES
During the entire business mission week, several networking activities were held to foster synergies, not only with local companies, but also among mission participants from the renewable energy sector.
One of these was held at the Eurocham headquarters in Dakar as part of the 'Water & Energy: Funding opportunities in Senegal for European and African companies' meeting. The initiative continued with a cocktail dinner to allow companies to talk to the institutions present about funding opportunities.
DISCOVER the next mission in October 2023 to Kenya and Rwanda, CLICK HERE!
If you are interested in finding out more about future ESECA project missions, please contact us at s.brembati@energycluster.it