Successful mission to Kenya and Rwanda for European-African collaboration on Renewable Energy and Smart Grids!
LE2C, together with its partners in the ESECA project, supported the companies part of the European delegation during the business mission to Kenya and Rwanda, carried out to support and facilitate business relations between European and African companies in the renewable energy and smart grids sector.
The mission lasted from 2nd to 6th October in Nairobi (Kenya) and from 9th to 12th October in Kigali (Rwanda). During this mission, we had the pleasure of having associates with us: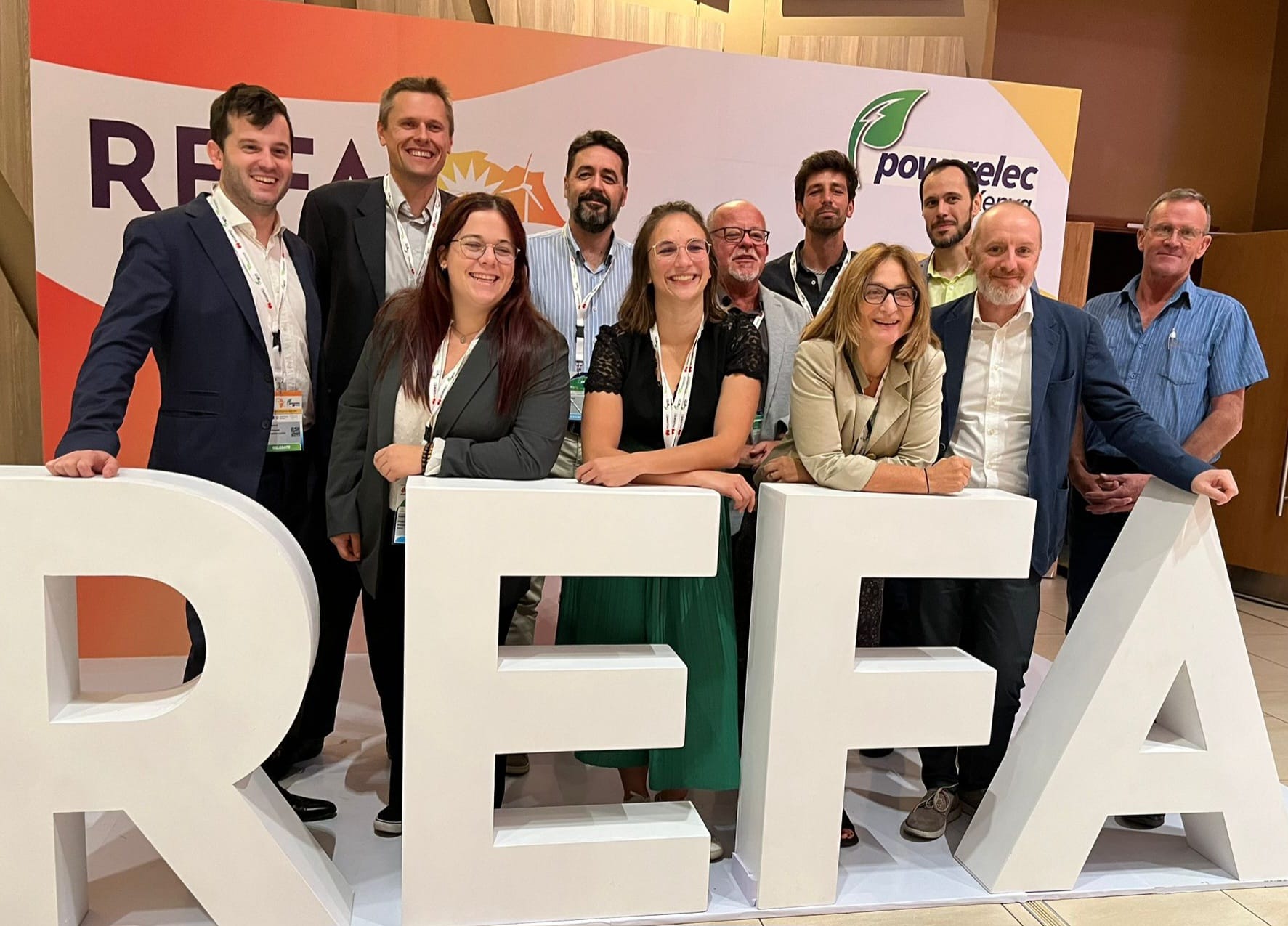 The European delegation of seven companies included participants from France, Spain and Italy.
THE ESECA EVENT IN NAIROBI
On Tuesday 3 October, the 'European Sustainable Energy Cluster partnership for Africa' event, organised by the ESECA project, was held at the Best Western Plus Westlands Hotel in Nairobi. The event was attended by institutional bodies and local stakeholders with expertise in the energy sector, including the Energy & Petroleum Regulatory Authority (EPRA), Kenya Private Sector Alliance (KEPSA), and Electricity Sector Association of Kenya (ESAK). During the event, participating companies presented their innovative technologies and leading products with a pitch.
THREE-DAY POWERELEC EXHIBITION AND REFA 2023 CONFERENCE - NAIROBI, KENYA
Participants enjoyed a stand offered by the ESECA project at the international POWERLEC exhibition at the Sarit Expo Center in Nairobi, where they were able to meet African and international companies active in the Power, Energy, Renewable & Electrical Industry sectors. In the same context, the REFA 2023 - Renewable Energy Forum Africa conference was held with a three-day programme focusing on Day 1 - Green hydrogen & wind, Day 2 - Solar & storage and Day - 3 E-mobility.
THE ESECA EVENT IN KIGALI
On Monday 9 October, the ESECA project partners organised an event, in the same format, in Kigali at the Kigali Serena Hotel with leading local experts on renewable energy and smart grids, the focus areas of the ESECA project. The event provided a stimulating discussion on priority energy issues for Rwanda and continued with presentation pitches from participating European companies.
THREE DAYS OF LEAP-RE STAKEHOLDER FORUM - KIGALI, RWANDA
From 10 October, the ESECA delegation participated in the LEAP-RE Stakeholder Forum at the Four Points Hotel, which allowed participants to get to know the international multi-stakeholder community and take part in discussions covering the topics of renewable energy, science-based policy, finance and research, innovation, monitoring, evaluation and learning, in Africa and Europe.
DISCOVER the new networking event in Augsburg next December 2023, CLICK HERE!
If you are interested in finding out more about future ESECA project missions, please contact us at s.brembati@energycluster.it